Starting with this donation left on a parapet wall outside the front door to my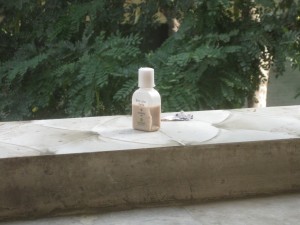 flat by a passing monkey — my best guess for the origin of this bit of morning toilette in this unlikely spot.
Then, this view of our India of great contrasts. Also, is this what they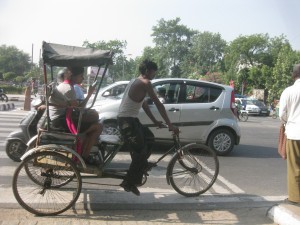 call neo-colonialism (or is that post-colonialism) — we cannot make out whether to stay on the left side of the road, like our British masters told us to, or to try the right side, in a new post-colonial US-ian way?
Well, maybe it is time for counselling (noting, as I write this, that the editor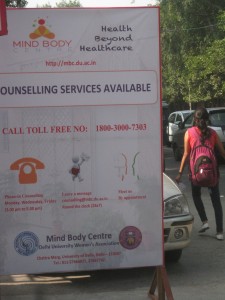 on this site wants to make that counseLing) to deal with all this confusion (being, as I am, an IBCD or Indian Born Confused Desi) and associated angst…
…not to speak of the fear of dengue against which the Delhi government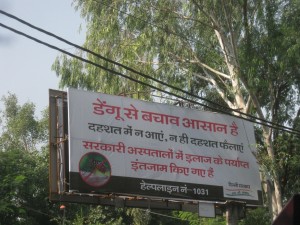 wants to protect me. Hmm, really? It is that easy to control dengue?
But hey, what's this?–my faith in humanity is restored! Just look at this considerate person–I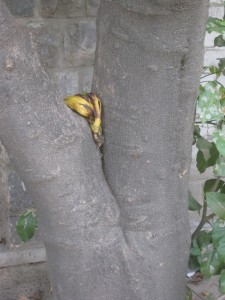 did not slip on THAT banana peel now, did I? 

So I start my day at work in a cheerful frame of mind.