Bisara village? Bishara? Bishada? Bisada? Bisahda?
When the Hindi press clearly knows that it is बिसाहड़ा गांव (Bisahda Village), why should the English press find it so difficult to get it right? (not one source did, from what I could see )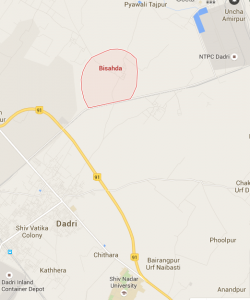 Bisahda Village, Bisahda Panchayat, Gautam Buddha Nagar District, UP
"Bisahda is a large village located in Dadri of Gautam Buddha Nagar district, Uttar Pradesh with total 1167 families residing. The Bisahda village has population of 6669 of which 3617 are males while 3052 are females as per Population Census 2011.
In Bisahda village population of children with age 0-6 is 975 which makes up 14.62 % of total population of village. Average Sex Ratio of Bisahda village is 844 which is lower than Uttar Pradesh state average of 912. Child Sex Ratio for the Bisahda as per census is 776, lower than Uttar Pradesh average of 902.
Bisahda village has higher literacy rate compared to Uttar Pradesh. In 2011, literacy rate of Bisahda village was 77.22 % compared to 67.68 % of Uttar Pradesh. In Bisahda Male literacy stands at 86.83 % while female literacy rate was 65.99 %.
As per constitution of India and Panchyati Raaj Act, Bisahda village is administrated by Sarpanch (Head of Village) who is elected representative of village."