The first dose
After cogitating about vaccines – which vaccine, where vaccine, when vaccine, what time vaccine, free/paid vaccine, what-about Cowin: whether register, whether schedule – for some days after vaccination was opened up on March 1, 2021 to the general public >=60 years, I had it done today. (Only 10 days of waffling? It seemed much longer!)
The Adyar Urban Community Health Centre (UCHC), Chennai, is the government vaccination centre closest to my house.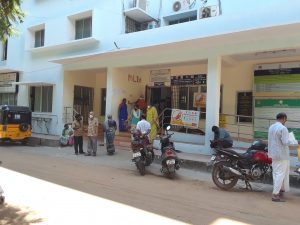 Got there by 8:15 am, got vaccinated at 9:30 am and was out of there, after the mandatory 30 min observation period, at 10 am. Pretty efficient.
And here are some details (which, of course, contain the devil)
Which? There was no choice, only Covishield (aka OxfordAstraZeneca aka AZD1222) was being purveyed. So much for all that time spent comparing data, minimal as the data were for the alternative.
Where? The closest UCHC (different from the overarching PHC system). There were several possibilities, including the nearby and familiar Malar-Fortis hospital. Having become so used to going to private practitioners, especially in Chennai, it seemed revolutionary to consider a government outlet, but I did after the corporation worker (who regularly comes for mosquito control) told me that I should get vaccinated at the nearest government centre, and after input from my sister's friend who got it done there.
When? As soon as possible, but would it be too crowded so early in the process? Would it be more crowded later on? I think it may not matter, although the ayah there said that it was much more crowded in previous days.
What time? This is critical and may be unpredictable, but the advice from said friend was right on. Here is my experience:
08:15 – Get to the centre, find a handful of people in the waiting area, wander around on the street in front, get told by a passerby that "they" would only come at 9 am, but hey, we are Indians and love to queue up and also to rush counters, so there we were, in a waiting hall surrounded by rooms labelled "vaccination room", "observation room" and such.
08:30 – An ayah comes by and hands out tokens to the five who are there (I am #5); by 8:45 there are about 12 people.
08:50 – A bossy couple come in, go looking for someone in the vaccinator room; turns out the couple, and some 3-4 others who come soon after, are here for their second dose, being frontline workers — doctors, nurses.
08:45-09:00 – Then the numbers swell – when I first came in (albeit via the side entrance, not realizing the need to take off my chappals at the entrance) there were very few chappals, but now –
09:00 – right on the dot the registration officer comes, she is the one that operates the computer, but well before that, and thanks to the bossy "vaccinee" doctor, who hustles a couple of nurses to start noting down details in a register and giving us our chits; the vaccination process starts –
09:30 I am now vaccinated, and I wander around a bit until one of the ayahs directs me to the waiting area outside where the spillover has been seated. It looks celebratory!        
10:00 – I am out of there, with much appreciation for our public health care system and the good folks that run it.
Vaccine, free/paid vaccine – The government vaccination centres do not charge anything, and for me the dilemma was whether I should to take advantage of it when I can afford to pay for the vaccine (capped at Rs 250/-). But I am glad for a heartening experience in these less-than-heartening days.
Update: I went with my mother and brother to a private place; being >90 she could go straight to the vaccination room after registration, but being 60-65, my brother had an added, consultation-with-doctor before vaccination. The whole took about 1.5 hr (but only because, in the flurry of ensuring she had her water and other necessary parphrenalia, I forgot to take her ID card, so had to return to pick it up while she waited at the clinic, which took an extra 30 min).
What-about Cowin? In the previous couple of days I did go online to find out how to register, and it was not exactly useful when I came down to choosing the centre of choice, because there were a bunch of choices, abbreviations one needed to know — UCHC-WLW and other such alternatives — that I did not want to worry about exploring, and so decided to go without registering.
AND IN ANY CASE WHEN I ENQUIRED AT THE UCHC, THEY SAID THERE WAS NO SUCH THING AS SCHEDULING AN APPOINTMENT FOR VACCINATION.
I notice that the
So there!
After the first dose
For the record, what I have now is the chit they gave me and selfie of me at the centre.
The next evening I got this message on my phone: "Dear R Geeta, You have been vaccinated with first dose of COVID-19. This message is from Union Ministry of Health and Family Welfare for obtaining your feedback on COVID -19 vaccination. You may provide your feedback by clicking on https://ras.gov.in/cowin/XXX. Vaccination certificate can be viewed on DigiLocker in UMANG App. – Digital India Corporation".
So, while you CAN get vaccinated without going online, you cannot get a certificate unless you go through the pain of these half-baked apps?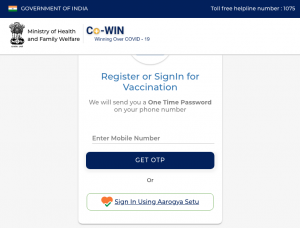 Update: I easily downloaded the vaccination certificate from the Cowin site, where you click on the <register/sign-in> button, enter your phone number, get an OTP and proceed to download the certificate.
After effects? None so far, but for a slight headache that might have been because I missed my mid-morning cup of adraki-chai?
What about the second dose of Covishield? When should one take it? I was/am inclined toward 12 weeks because of the Lancet report by Voysey et al., and this commentary, but the Indian government says after 4 weeks, which has been endorsed by virologist Shahid Jameel in a recent interview (4-6 wks). On the other hand, virologist and vaccinologist Gagandeep Kang said in her recent interview that she would take her second dose after 8-12 weeks.  [She made it clear that her statement was about Covishield, not Covaxin.]
Update: GOI (MOHFW), 22 March has said the second dose should be taken after 4 weeks and before 8 weeks